Types of declaration
Declarations are not certificates!
Certificates are not declarations!
A certificate contains an evaluative statement ("benchmark achieved, better than the rest").
A declaration contains facts without an evaluative statement ("it's all there in black and white").
Unlike a certificate, a declaration can never be a seal of quality. The existence of a declaration says nothing about the environmental friendliness of a product.
In both cases, the information is probably as reliable/credible/recognised as the bodies verifying these statements are....
Example
An EPD for insulation materials from manufacturer X shows a GWP (global warming potential) of 1 kg of CO2 equivalent per unit of insulation material. This is a completely neutral value. A lot or little?
A guideline for the allocation of an environmental label compares similar insulation materials from different plants/countries/manufacturers that are produced with different process technologies and different input materials/energy carriers in raw material consumption. The best products manage to get by with 0.7 kg of CO2 equivalent per unit of insulation material. Manufacturer X will not get an environmental label unless it changes its production.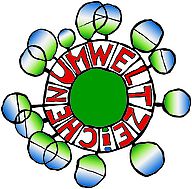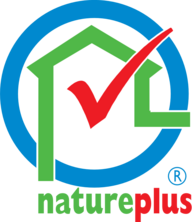 Type I environmental labels (in accordance with ISO 14024)
Type I Environmental Product Declarations include an ASSESSMENT (BENCHMARK) by an independent body. Limit values must be complied with, and measurable goals must be achieved in order to receive the certificate.
Examples: the Austrian Ecolabel, the natureplus certificate, Blue Angel …
Excerpt from ISO 14024:
… Type I environmental labelling programme
voluntary, multiple-criteria-based third party programme that awards a licence which authorizes the use of environmental labels on products indicating overall environmental preferability of a product within a particular product category based on life cycle considerations....

.....indicating that the life cycle of the product concerned has been examined and that, on the basis of this, it has environmental preferability within a particular product category …
Type II environmental labels (in accordance with ISO 14021)
Type II environmental declarations are self-declarations prepared by manufacturers or retailers to draw attention to individual environmental aspects of products and/or services. Unlike Type I and III, verification by independent third parties is not necessary.
The reliability/credibility/recognition of these statements can vary greatly.
ISO 14021 explicitly points this out:
… Type II environmental labelling programme


(i) shall be worded in a way that does not imply that the product is endorsed or certified by an independent third party, unless this is the case;

(j) shall not directly or indirectly claim a non-existent environmental improvement or exaggerate the environmental aspect of the product to which the statement refers;

(k) shall not be made if they may be misunderstood by purchasers or are misleading by omitting important facts, even though the statement is true in the strict sense of the word; …
Type III environmental labels (EPD in accordance with ISO 14025 and EN 15804)
A Type III Environmental Product Declaration does not contain an assessment but rather pure quantified data. An evaluation of this data may or may not be carried out by external bodies. Clear, transparent framework conditions and system boundaries are needed for benchmarking. Accordingly, EPD data can also perform "well" or "badly" to varying extents in different assessment scenarios.
Excerpt from ISO 14025:
… Type III environmental declarations present quantified environmental information on the life cycle of a product to enable comparisons between products fulfilling the same function. Such declarations
⎯ are provided by one or more organizations,
⎯ are based on independently verified life cycle assessment (LCA) data, life cycle inventory analysis (LCI) data or information modules in accordance with the ISO 14040 series of standards and, where relevant, additional environmental information,
⎯ are developed using predetermined parameters, and
⎯ are subject to the administration of a programme operator, such as a company or a group of companies, industrial sector or trade association, public authorities or agencies, or an independent scientific body or other organization.
Type III environmental declarations … are primarily intended for use in business-to-business communication, but their use in business-to-consumer communication under certain conditions is not precluded…
A building material can usually only be evaluated meaningfully in the overall context of a construction element or building. Building materials with the same functionality but made of different materials can therefore be compared using EPDs.
Bau EPD GmbH helps with the interpretation of the data, but does not make any assessments itself.